Featured contracts
At IO Interactive, we are obviously very excited to see all of the new contracts flowing through the system and in particular we're happy to see the featured contracts getting lots of plays.  But what is a featured contract exactly and how do you get one of your contracts featured? Jump to the new Hitman community site and read all about it...
Hitman: Absolution – now featuring over 50,000...
So the dust has now settled on the launch and we're seeing hundreds of thousands of people playing the game simultaneously. It's a moment we've been waiting a long time to see, and we're delighted that the CONTRACTS mode is proving so popular. Although we shipped the game with 20 levels, thanks to our amazing community you can now access over 50,000 different contracts… and the number is...
Hitman: Absolution - CONTRACTS mode free for...
As you'll probably be aware, we're very excited about the launch of Hitman: Absolution next week. Hopefully you are too… and one of the best bits of the games - CONTRACTS mode, where you get to create your own customised hits and challenge your friends to beat them - is going to be free for everybody who plays the game. Here's the official statement about it below. ...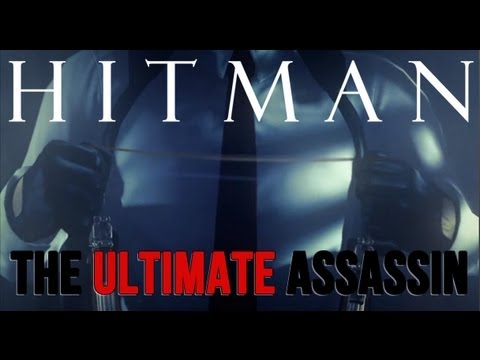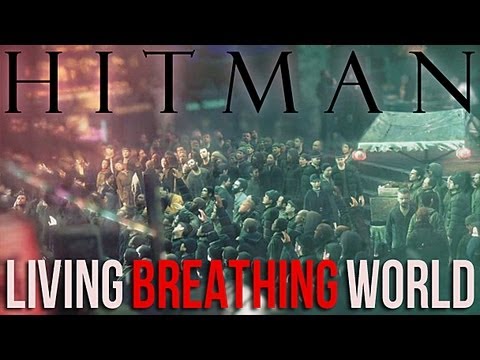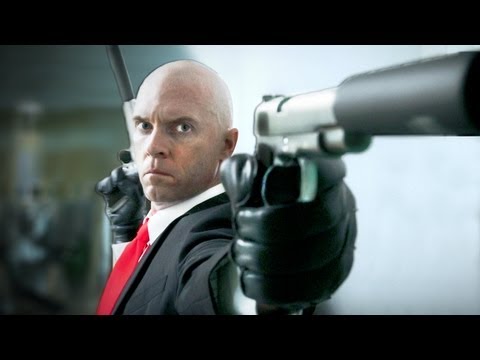 demonicsaint92 asked: When will a demo be out? I've pre-orderd and played the sniper challenge but I would love to play what you guys have done to curb my excite level. Please if you guys are not gonna release one before the game comes out at least say so please!
hgm-vds asked: Hello, when will Absolution be released?
"Every time the game throws you into a large area, all on your own and with the..."
– Says German games magazine PCGames, giving Hitman Absolution an 88% score as well as both GOLD and EDITOR'S CHOICE awards.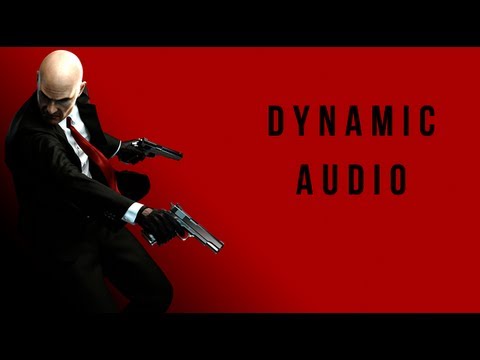 First Absolution reviews hit!
OXM UK and OPM UK both score Hitman Absolution 9 out of 10. We're truly humbled and excited by this!  Official Xbox Magazine writes that Absolution is "slick, thrilling and well paced with jet-black humour" and that "Absolution genuinely makes you feel like the most dangerous man in the world". Read more here: http://bit.ly/RjyB77 Official PlayStation Mangazine...
"Hitman hasn't forgotten how to balance its confronting cruelness with cheeky..."
– Says IGN, looking at the dark humor in Hitman.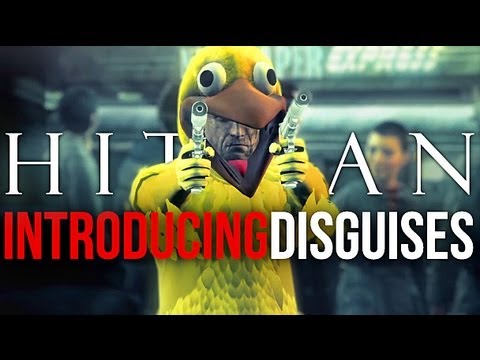 New Absolution Interview on VG247
VG24/7 sit down with Roberto Marchesi, art director on Hitman Absolution, for a talk about guns, garrottes and gowns. It's all a little crazy and very funny. We want to make a game that is both beautiful to look at, but also that feels responsive when you're playing it. This is a balancing act that we have to go through every time we decided what he should be doing on screen. Every time he...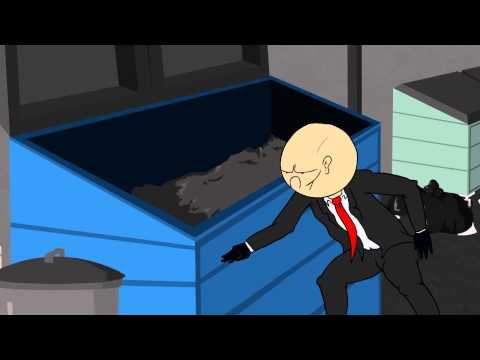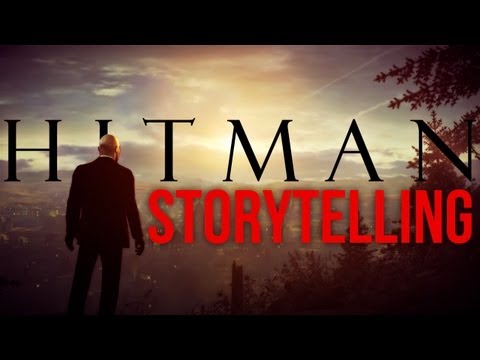 "Absolution remains one of the year's most stylish, accomplished, brutal..."
– CVG previews Absolution.
OPM takes Absolution for a preview spin
OPM launches their hands-on preview of Hitman: Absolution and positively loves the experience. Here's a quote from the article linked below: The fact I've replayed the opening hours several times says it all, searching out new ways to reach or kill the target, exploring and always finding new things. The levels I've played could be clocked easily in half an hour to an hour but there's near...
"Hitman's meticulously-planned murderising is about to make a grand return, in..."
– GamesRadar, "9 reasons we're excited about more meticulous murdering"
CVG features an epic 'Choose your own adventure'... →
nowweknow asked: Will there be any differences in the game between platforms?
hgm-vds asked: Hi there, I've just been confused with the dates because different websites, say different thing, but when will Hitman Absolution be out?
tobetooserious asked: Is that an Armani Suit?
Wow!
Since it was revealed at last year's E3, Hitman: Absolution has received over 90 nominations. Unbelievable! We're extremely excited to see the release of our latest baby on November 20th.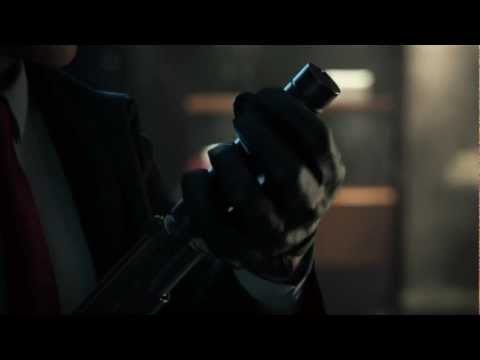 Want to see the box art for Hitman: Absolution... →
"my suspicion has been confirmed….the ICA is a Govt...."
– shobhit777777, on the Eidos forums after watching the new ICA File on Diana Burnwood
Ask us about instinct!
This is your chance to find out everything about Instinct in Hitman: Absolution. We're starting a Q&A video series with the developers but we need some questions to ask them and that's where you come in! All you need to do is post all your questions about Instinct right here or on the Barcode Society and then we'll choose the best of the bunch and get them answered in the...
The Barcode Society!
Dear friends and fans of Hitman. We've just launched a new Hitman-only community website called The Barcode Society.  Dedicated to all things Hitman, The Barcode Society is run by IO Interactive to give Hitman fans a single place to get information about their favourite assassin. The Barcode Society Blog will give you quick access to the latest Hitman news and behind-the-scenes access to...
Watch
Gamespot do a 'Then and Now' video feature for Hitman: Absolution.
"After watching two completely different play-throughs of the upcoming Hitman:..."
– Destructoid gives Absolution some love.
"Having witnessed just a fraction of what lies in store for Agent 47 in his..."
– G4TV has a closer look at Absolution.
"Sporting the black suit and white collar of a priest, the titular life-siphoner..."
– Kotaku shares some impressions from the recent Absolution code drop.
"If you're a long-time fan of the series, preferring to keep to the shadows..."
– The Guardian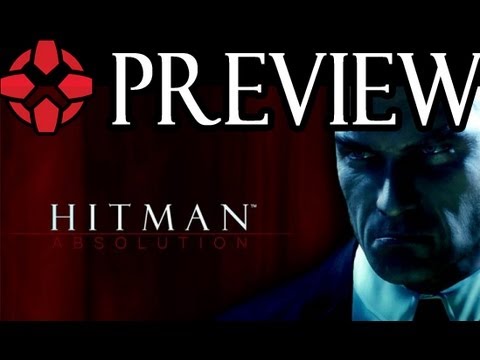 "IO could've easily put out another cookie cutter game and satisfied fans,..."
– Joystiq
Watch
Roberto and Hakan get interviewed by Official Xbox Magazine on the recent press tour to the US of A. Also features some new footage from the Rosewood Orphanage level.